Trading crypto involves decoding price trends. A go-to tool is the candlestick chart – a snapshot of prices over time. But did you know you can adjust the timing of this snapshot? Our platform lets you pick timeframes – from 1 minute to 1 month.
Quick Intro to Candlesticks
Before we dive in, here's a quick rundown. A candlestick shows 4 prices: opening, closing, highest, and lowest. The main part is opening and closing; the lines above and below show the high and low. And color matters – green/white for higher close, red/black for lower.
Why Timeframes Matter
Different time chunks show different things:
15 Minutes: Each candlestick shows 15 minutes of action. Good for quick insights, like short-term traders.
1 Day: Each candlestick covers a whole day. Great for spotting trends and overall market feelings.
How to Customise Your View
Want to give it a shot? Here's how:
Pick Your Crypto: Choose the cryptocurrency you're into.
Choose a Time: Decide how long each candlestick should show – like an hour or a day.
See the Magic: Watch the chart change based on your pick. Look for patterns and trends unique to that time.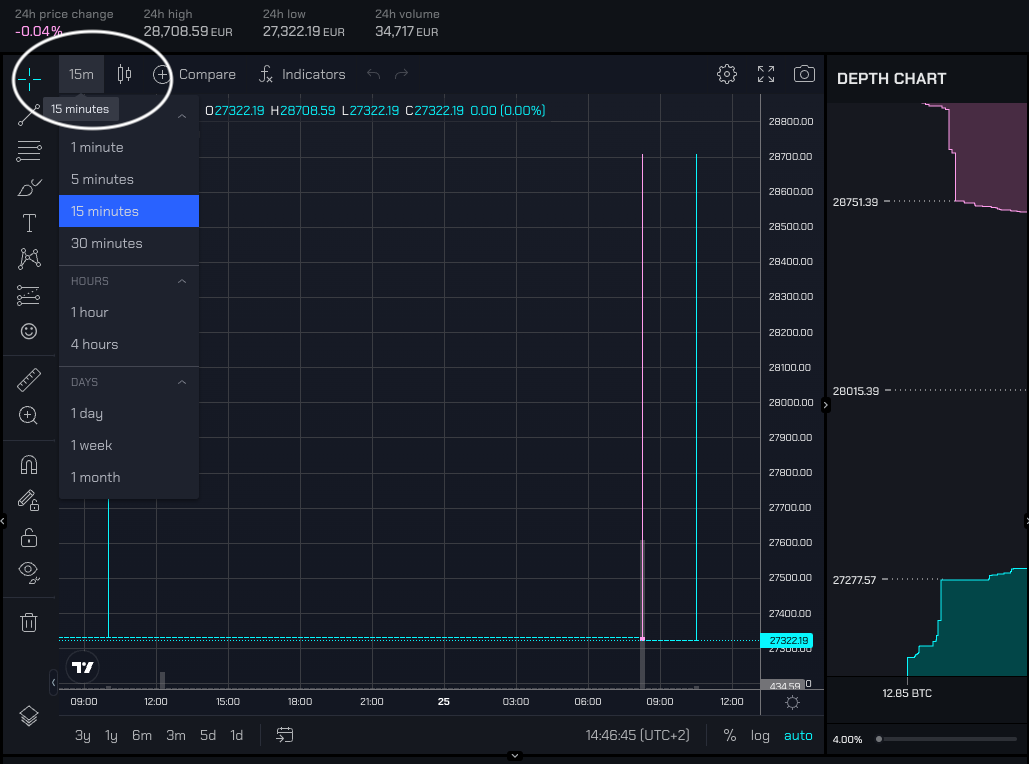 In a nutshell, tailoring candlestick timelines on our platform helps you read the crypto market better. So next time you're checking prices, know that you can tweak time to get the insights you're after. Happy exploring!